What our clients say about working with Rowboat Media:
Eric Narcisco, Effective Coverage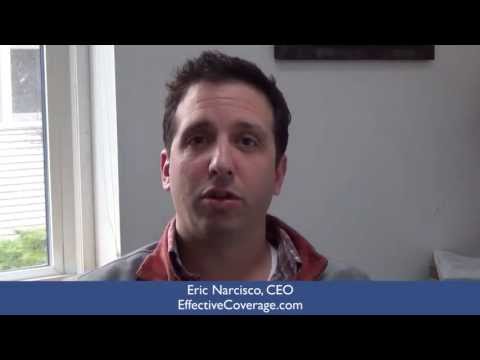 "They brought the website to production on time and on budget. We'd definitely do it with them again."
"Cynthia LaLuna and her website design and marketing company Rowboat Media is AMAZING. Cynthia and her crew designed and launched an incredible website for my law firm (The Mabrey Firm, P.C.) recently. The website is both aesthetically appealing and easily navigable. In less than 3 months, we have already seen a marked increase in our website inquiries. I HIGHLY recommend Cynthia and her team."
Bob Godnik, Max Gardner's Bankruptcy Bootcamp
"Cynthia exceeded my expectations in developing Max Gardner's new site. She not only did a great job of bringing my ideas to life, she provided valuable professional advice to make my ideas look and work even better I also find having Rowboat Media maintain our site to be a great value. I recommend Cynthia every chance I get."
"Working with Cynthia and the team at Rowboat Media has been a great experience. The process of retaining a website developer is daunting because your website is the front door to your business. Your business image, your reputation, and more than ever, how you connect with your customers depends not only on the "look" of site but on its organization and functionality.
Cynthia and her team take what could be a complicated process and organize it into clear steps to achieve exactly what you want for your business. I was impressed with the prompt attention to my questions and responses when I sent in my ideas and content for the site. I would strongly recommend Rowboat Media to anyone considering taking the leap to redesign or update their website."
Steve Lines, Academy Mortgage
"I just wanted to thank you so much for the great work you did on my site. Since we relaunched, my bounce rate has dropped, my time on site has jumped and the number of inquiries and applications has been significant – AND…I haven't even added new content yet. I can't thank you enough and it is so refreshing to work with a true design professional."
Jezra Kaye, SpeakUpforSuccess.com
"I can tell you that Cynthia practices what she preaches. I hired her following a referral from one of her satisfied customers, and we started off with a very clear, very specific conversation in which I qualified her as a vendor by asking to see other sites she'd designed, and she qualified me by as a client by asking about my concept for the site, what materials I planned to bring over from a previous brand, what elements would be "legacy" and which could she fool with, etc. The price she named was right in line; we struck a deal and I've never looked back. Now I recommend her with confidence to my own speaker coaching clients who are trying to upgrade their professional brands with better websites. I think this is what's called a "righteous circle," or, more prosaically, a win-win."
Nina L. Kaufman, Esq., AsktheBusinessLawyer.com
"I'm happy to recommend Cynthia LaLuna and Rowboat Media–and in fact, have already done so to several colleagues. Rowboat Media is about the fifth web designer I've worked with over the years, and the only one that had a strong design sense coupled with an understanding of how the site needed to function for Internet marketing purposes.
As a business attorney with an unconventional business model (and style), I needed a site that had just the right mix of professionalism and approachability. And Rowboat Media nailed it. (Many of my colleagues– even those in the tech and Internet marketing space–have agreed).
Another thing I like about Rowboat Media was that there were no surprises. Cynthia routinely kept me posted on the status of site development, and the fee was exactly what we had originally agreed to. She was a great sounding board during the development process, contributing feedback and expertise–and warning me away from ideas that were not going to be fruitful. I'm delighted to be part of Rowboat Media's ongoing WebMistress program so that I can continue to benefit from her knowledge and talents."
"My experience with Rowboat Media has been nothing but positive. My website is how I get nearly all my business, so I needed a good one. Even though my office is about 2000 miles from the Rowboat Media studio, they were very easy to work with. While my website was being built, Cynthia handled an interstate move and the illness of a family member, and yet I was shocked and impressed at how responsive she was to my office's needs. I subscribe to Rowboat Media's WebMistress service and it has been outstanding. I get great reactions to the website from my clients. Great company that I would highly recommend!"
Matt Levy, Levys' Unique New York!
"Cynthia LaLuna has super-powers. Not just web designing super-powers, which her client roster and site list proves pretty quickly; not just content-management super-powers, which shows her more than capable of handling finicky, detail-obsessed New York City Tour Guides in building their excruciatingly fine-tuned web site; not just technical know how super-powers, which comes across when above-mentioned NYC Tour Guides demand their WordPress site to do things that she wasn't sure could be done.
Cynthia's most impressive super-powers come in her human scale. She's a real live, real smart, real funny, real human, human being, who is quick on the return email, sharp on the snark, wise (and occasionally wiseass) on the opinion, and all around an extraordinary pleasure to work with. Kudos to her and to Rowboat Media."
David Waranch, Law Offices of David R. Waranch LLC
"Cynthia and her team at Rowboat media are simply great. They really listened to what I wanted and made my vision become a reality. They are not only talented, but efficient, friendly, helpful, and fun to work with. When you hire them for a project you don't only get a great website and fantastic design work, you get a team of people to help you with marketing and advice to best grow your business. I would recommend Rowboat Media without reservation to any small business or entrepreneur who is tired of the same old mediocre website companies and wants something better."
Lewis Roberts, Lewis Roberts PA
"Nothing but praise for Cynthia and everyone at Rowboat Media! She came highly recommended and did not disappoint.
I had been bouncing from one website company to another over the past few years. Everything wonderful and glamorous in the beginning, but then the service died quickly.
Cynthia only had a few shorts weeks to put my website together before my last contract finally ended. I was worried that I would have to ask for revisions, since I sometimes have a hard time deciding on the look and feel of my website.
Well, she did not disappoint because she nailed it on the first try. The look and feel is exactly what I was looking for – which was hard since I didn't know what I really wanted. As soon as I saw the first draft of the website, I knew it was the final draft.
Everything was quickly put together and I was online and running without any downtime after the old website went offline.
I have already recommended Rowboat Media to other attorneys and am thinking of a website for my wife's business.
There is no better praise for a job well done than referrals to use the same service. It speaks volumes to Cynthia's and her team's abilities.
Thank you!"
Matt Lundquist, TriBeCa Therapy
"What drew me to Rowboat Media was my sense that they didn't just understand design or the technical aspects of getting my site done–they understand what it means to use the internet to maximize the marketing of a service-based business. As a psychotherapist, I'm always concerned that my marketing use a delicate touch (I'm not selling office products!). Cynthia and Deborah understood that.
Another strength of their team is that they know how to listen to my ideas, but also when to step in and assert their point of view in a way that I could really hear; they're the experts and I needed them at times to gently guide me away from some of my own ideas that just wouldn't have worked."
Bryan Stapp, Senior Alert Network LLC
"Cynthia went above and beyond the original scope of work for the site redesign by digging deep into the persona of who would be using the site. She even went as far as to conduct mini-focus groups within our target audience to get impressions and reactions to designs and copy. Most importantly, she listened and was very open to ideas on both the technology and design front. She also pushed back with good ideas – it felt like a true collaboration and that I was getting the benefits of her experience while she was also learning from my expertise in direct marketing. Our results are more conversions, higher rankings and a very flexible site for our business."
Karen Goodman, Arch City Homes
"The fact that you can get an anal client like me to say 'YOU ROCK' is a huge compliment. Thanks for doing such an amazing job and putting up with me!
FYI…in less than one month, my bounce rate is down and my traffic is up. And honestly, isn't that all that matters when it comes to websites!"
Patric Lester, Patric Lester and Associates
"My website is getting calls and compliments still. Your email updates are much appreciated and I recommend Rowboat Media to anyone who asks – both in California and the Midwest."
Want to know more?
Check out: